Wanneroo Accommodation Search
For Cheap, Luxury or Discount Hotels around Wanneroo
Welcome to our guide to the best accommodation options in and around the city of Wanneroo, located in Western Australia. With its beautiful beaches, stunning natural surroundings, and vibrant culture, this city is a perfect destination for visitors from near and far. Let's take a look at some of the top accommodation choices in and around Wanneroo.
1. Joondalup Resort
Joondalup Resort is a 4.5-star hotel that offers guests a beautiful location, luxurious accommodation, and an array of upscale amenities. The resort features a stunning golf course, a fully equipped fitness center, an outdoor pool, and several dining options. The guest rooms are spacious, elegantly designed, and offer breathtaking views of the surrounding landscapes.
2. Quality Resort Sorrento Beach
Located just a short distance from Wanneroo, Quality Resort Sorrento Beach is a popular choice among both business and leisure travelers. The hotel offers guests a range of accommodation options, including studios, apartments, and suites, as well as three outdoor swimming pools, a spa, and a fitness center. The on-site restaurant serves up delicious meals, and the hotel offers easy access to the beach and local attractions.
3. Ocean Reef Homestay
If you're looking for a more affordable accommodation option, Ocean Reef Homestay is a fantastic choice. This budget-friendly B&B is situated in a lovely residential neighborhood, just a short drive from the city center. The rooms are cozy and comfortable and come with all the necessary amenities. Guests can enjoy a delicious breakfast each morning, and the friendly owners are always on hand to provide recommendations and local tips.
4. Mindarie Marina Hotel
Located in the picturesque Mindarie Marina, Mindarie Marina Hotel is a 4-star hotel that offers guests a relaxing and luxurious stay. The hotel features a range of accommodation options, including junior suites, executive suites, and self-contained apartments. There is also an on-site spa, a fitness center, and a variety of dining options. The hotel's waterfront location provides guests with stunning views, and the onsite live entertainment is a big hit with visitors.
5. Brighton Beach Retreat
Brighton Beach Retreat is a charming holiday home located just a few minutes' walk from the beach. The property is ideal for families or groups of friends, offering comfortable accommodation for up to six guests. The house features a fully equipped kitchen, a living area, and a spacious outdoor patio. The location is perfect for exploring the natural surroundings, and there are plenty of local restaurants and cafes in the area.
We hope this guide has provided you with some helpful information about the best accommodation options in and around Wanneroo. Whether you're looking for a luxurious stay or a budget-friendly option, there's something for everyone in this beautiful city.
This is the worlds leading discount accommodation cross search engine

save up to 80%


This is the same set of services most travel agents use, Free to bookmark and share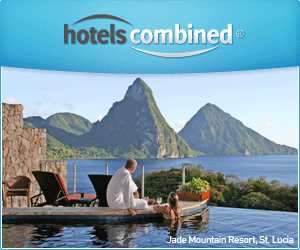 This is the site for Wanneroo Western Australia . Are you searching in the right Australian Region?
MOVE PORTAL